In the first part of my calculations, I must select a subgroup of issues, that is cumulative, month by month. I count only the issues that were in a specific status inside that month.
I created the Measure shown in the image to get such issues.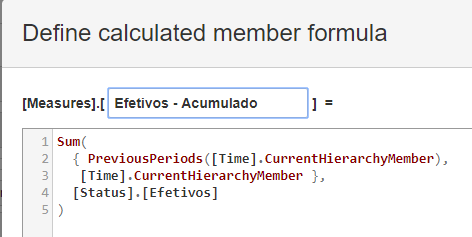 Each of these issues has a numeric custom field, and I need to get the average value of them, month by month.
The problem is: I do not know how to sumup ONLY the custom fields of the calculated Measure and nothing else.
I appreciate your help, please.
Greetings.
Antonio.