I need help adding a "Define calculated member formula" to tell me how many XRAY TESTs there are since a particular date. For example I need to count how many test cases there are since 2023-01-15 from now.
I´am not use filter from time beacouse not found for metric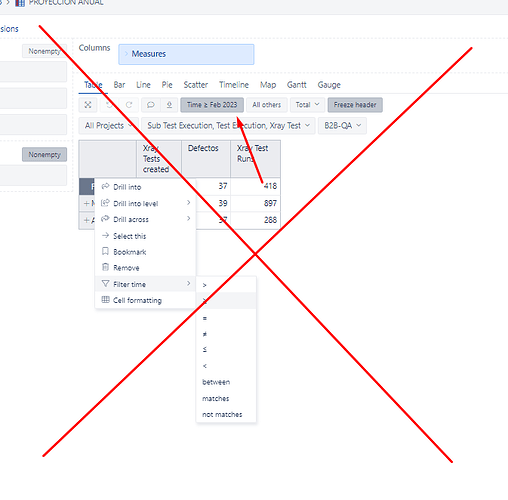 @ilze.mezite help me please!!!