Hi,
I'm trying to Count the number of issues resolved by all the teams divided into the different versions they committed their fixes. I succeded using: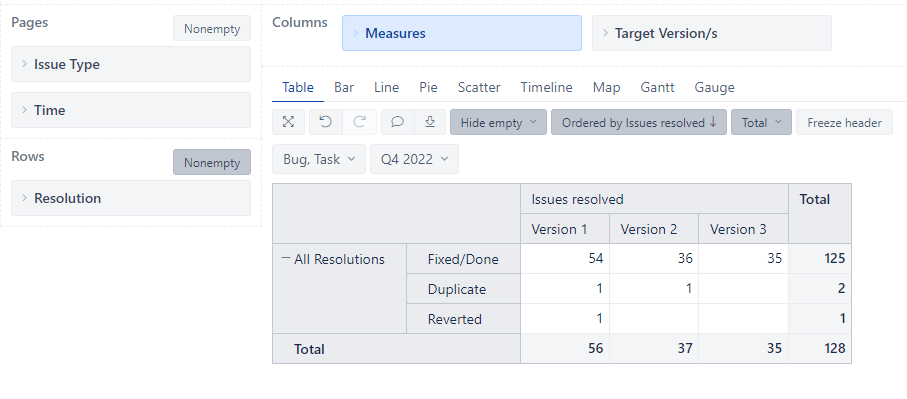 But I want to count in the total the unique fixes, a.k.a the number of fixes, while most of the fixes are fixed in multiple versions.
What I need is to override the Total to count distinct issues only.
[If you add the issue dimension you can see that plenty of issues are committed to multiple versions]
For example: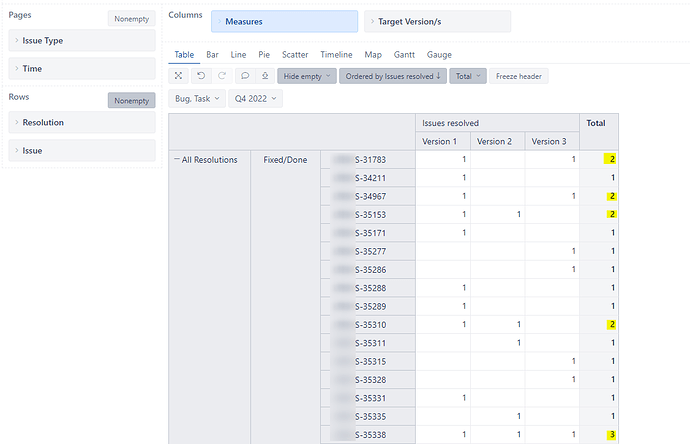 I'll appreciate if someone has a solution
Thanks!