Hello,
I have the following issue: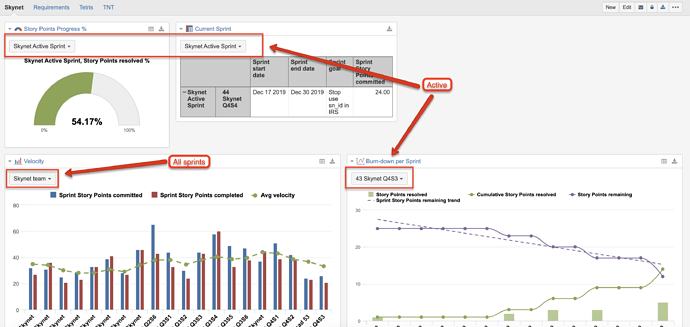 I have the dashboard. It shows some stat for one team. I need to do it for all teams. If I just select the value of concrete team in all drop-downs in dashboard - it goes to default team after refresh.
So, I need to use common filter (because don't want to create separate chart per each team).
But as you can see on screenshot, for some charts I need all Sprints of the team, but for others - only active one.
How can I do (if it's possible) 'auto-defining' active sprint for some charts after selecting all sprints of team in config? Or will I need to create custom fields for everything in order to do that?
Thanks in advance.