Hi,
We have the following setup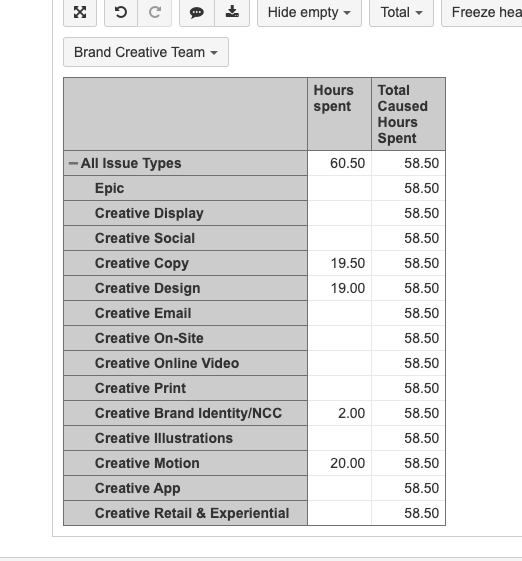 We have a measure called "Total Caused Hours Spent" which uses another measure called "Caused Hours Spent". The Causes hours spent is meant to sum up the hours spent issues that are caused by a parent issue. This works as intended. We then needed to create this second measure "Total Caused Hours Spent" so that the previous measure could be totaled up. This works as seen by the 58.50, but the hours are the same on all issue types. We would like it to filter and total up based on issue type.
So if of the 58.50 hours spent in the project, Creative Print had 30 of those caused hours spent, we would like that reflected.
Below are our measure definitions