Hi Everyone,
Is this possible to create the attached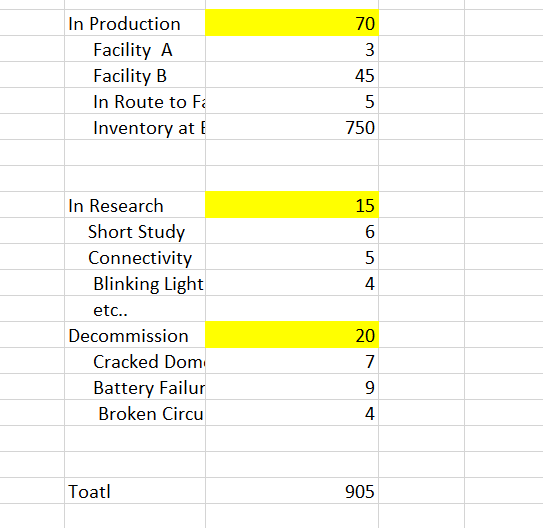 report, Kindly help me to create below report.
Regards,
Sudhakar
Welcome to the eazyBI community!
We discussed this in support email, this is a summary.
If you have imported a dimension containing statuses and another, containing items, then yes, you can create such a report by selecting those two dimensions in the report rows and expanding both. Add measure "Issues created" in the report columns for the issue count for each combination.
See an example (I used two standard dimensions, you may use any of your imported dimensions):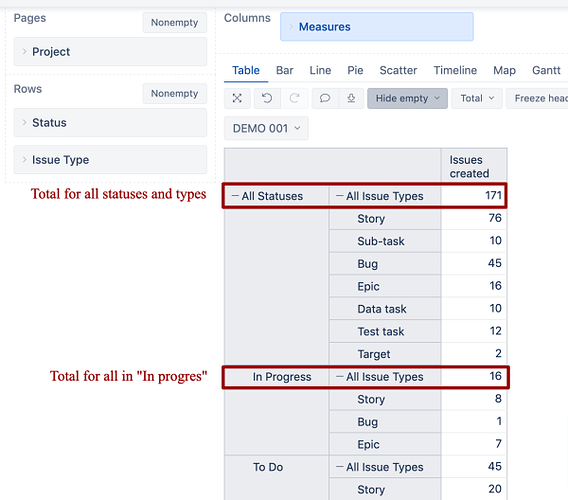 You may want to watch a training video series on how to start using eazyBI (report creation is in episode 3): Training videos - eazyBI
Best,
Ilze / support@eazybi.com