I have a simple Average Resolution Days Tracking report where I am tracking the Average Resolution Days for Issues with P1-Stopper and P2-High priorities.
I trying to plot a fixed guideline for each of the Stopper and High priorities which is 14 and 42 days respectively. I have defined 2 calculated members, P1-Stopper Guideline and P2-High Guideline where I have only assigned the respective values 13 and 42 days.
[Measures].[P1-Stopper Guideline] = 13
However, when the plot is finally being done I see 2 guidelines getting created automatically and I can't even manipulate the values of the automatically created guidelines.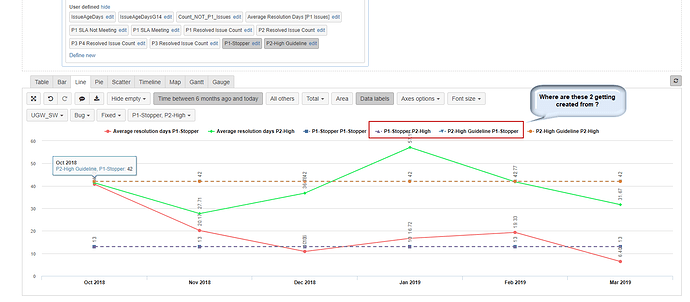 It would be really great if someone can please point me if there is anything I am missing here.