Hi,
I am looking for a bar chart which represents the issues completed outside the sprint. I already found the measure 'Sprint issues completed', but this is a combination of the issues which are completed inside and outside the sprint.
In the picture below you can find the partition i am looking for in EazyBI.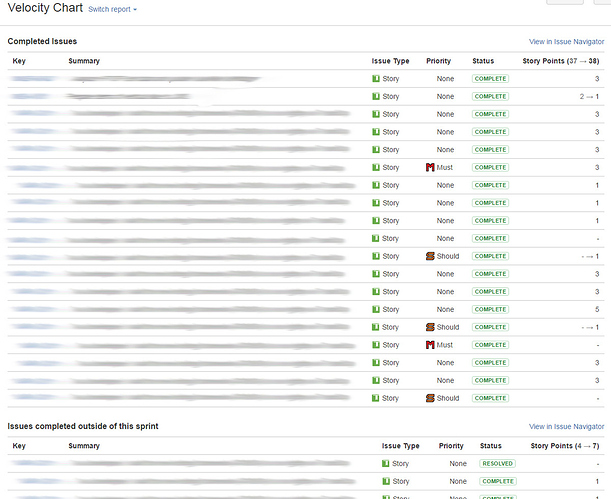 Is that possible in EazyBI?
Thanks,
Gijs