Hi there!
Is there a way to use Measures in both rows and columns at the same time?
I have a table with various members from an Area dimension as rows, and various calculated Measures as columns: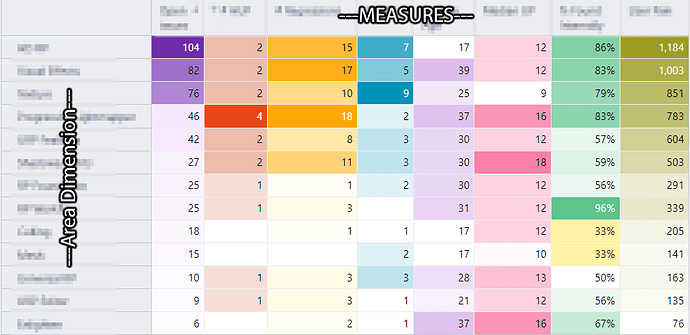 This works great.
I have also a Grouped calculated measure with a tuple returning all open issues belonging to Project A and all issues belonging to Area One regardless of the project:
([Measures].[Open issues],
[Project].[Project A])
+
([Measures].[Open issues],
[Area (Insight)].[Area One])
---
Is there any way I can use a measure which groups issues in the row of my table, and still keep the other calculated measures in the columns?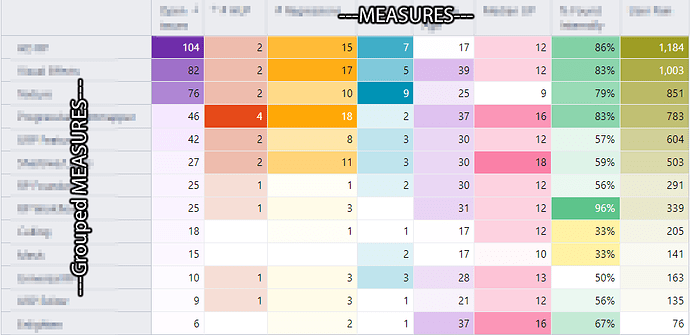 And if not, is there a way to group two dimensions so I can do a similar grouping, but in a Calculated member instead?
Thank you in advance!