Hello everybody…nice to meet you and greetings from Germany

I am using the Predefined Measure Open issues in one of my reports. For the Rows I took the Time-Dimension on a daily resolution.
There seems to be a strange behavior. As you can see in the screenshot there are a lot of rows missing between the Aug 01 2022 and the Jan 30 2023.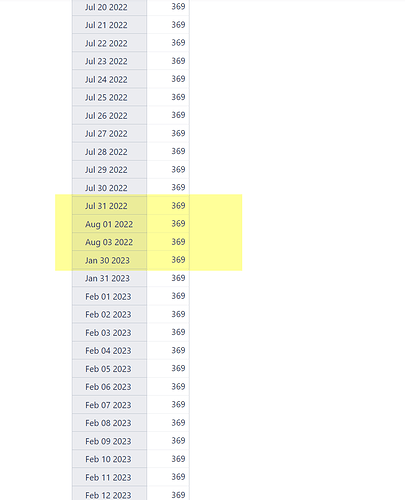 Do you have any hints on how to fix this?
Thank you in advance.