I´m seeing in all my reports that when I use the Measure "[Measures].[Issues due]" these open tickets are only displayed when the Time Dimension is at "All Times"; if I choose a time period (for example Q4-2020) the tickets are no longer displayed. Why is that? Could it be any data corruption in the backend?
It should be that open tickets are always displayed - no matter which time period is chosen, right?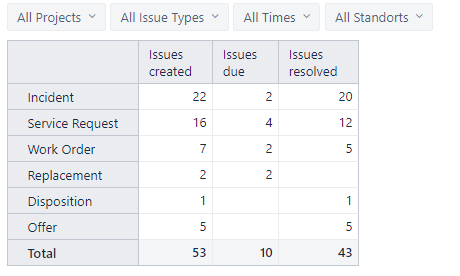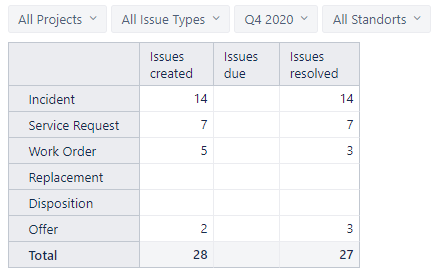 As always: Thanks for your help!