Hi,
I'm trying to track the progress of story points for a Jira project. In simple terms, I'd like to track monthly values for Story points created, Story points resolved, and (the difference between the two) Story points renaining. I can't find the right EazyBI measures to give me my simple calculation! For instance,
(SP remaining last month) + (SP created) - (SP resolved) is not equal to (SP remaining)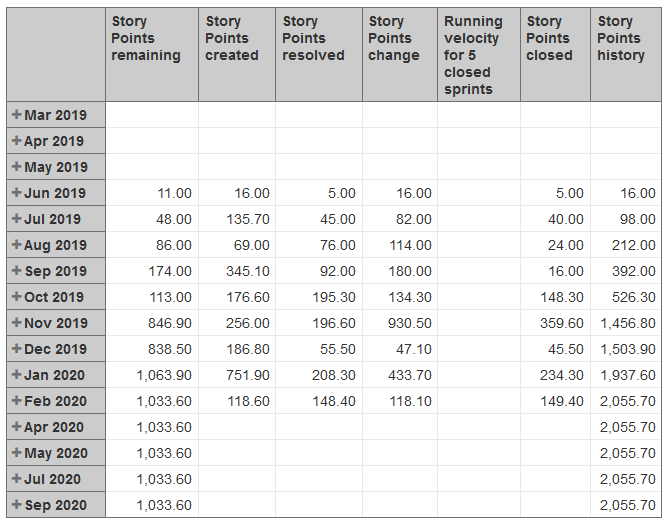 What measures should I be using?
Thanks
-Andy