Hello,
We're trying to generate a report to show the count of issues that got updated in last 30days
in particular status and sum of story points for those issues as well.
When I try to add the "Issue Story Points" measure its not showing the measure on the report.
When I try to add the "Story Points Created" measure its considering only all the story points.
Can you please let me know, how can we rollup the storypoints for the issue that are updated with in last 30days for each project?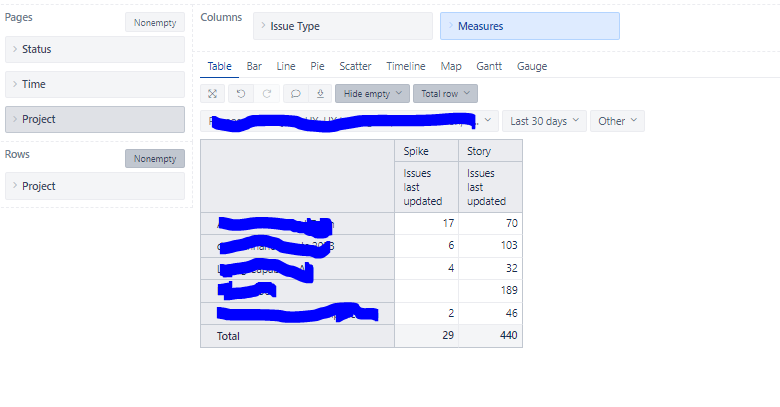 Thanks in advance!