Hi,
I have a problem and is that I have a report that shows the commited story points and the completed story points of a sprint. Both measures are provided by eazyBI by default but while the SP commited is being detected by eazyBI, the SP completed is not. (The blue line is SP Commited)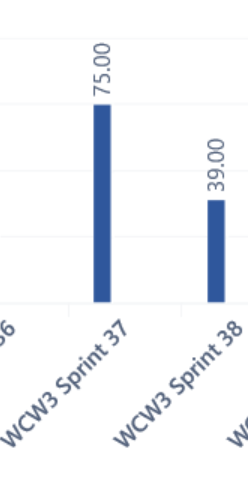 Here I show you the workflow of the issues. As you can see we consider something completed (Done Category) from the Ready to UAT status in advance.
After finishing a sprint and having all the issues in this state or more advanced in eazyBY only the SP commited are shown.

Could the problem be that the issues dont have the RESOLUTION field enabled? Or the measure Sprint Story Points Completed only evaluates the category of the status in which it is.
Actually we dont use the field RESOLUTION.
Thanks in advance and best regards