Hello,
I have created a calculated measure using datediff which calculates how many days were between the created and start date as per below image. Anything over 10 days is outside of SLA as is red.
I would now like to create a summary table which simply shows the count of issues that were inside SLA and the count that are outside.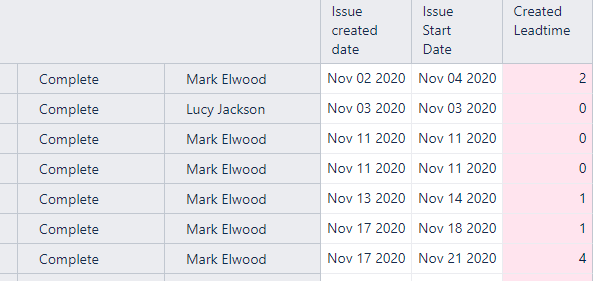 Any help would be appreciated.
Thanks
Carly