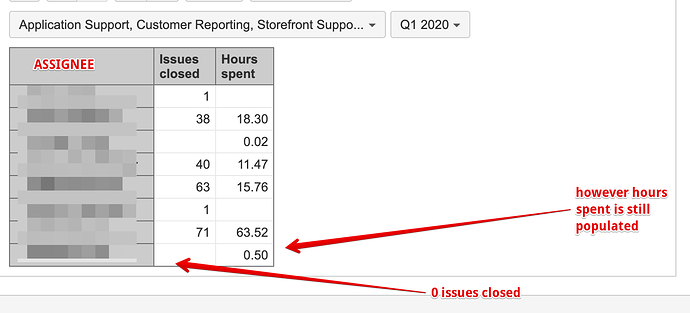 In the above image, I am trying to report, both on how many issues were closed in Q1 so far, & how much time was spent on those issue.
As you can see by the last line, there is value in hours spent, but no issues have been closed. In looking into the ticket that is being calculated for hours spent, I have confirmed this ticket is not closed yet.
I can try to filter by tickets that are closed, however my concern is if I am running this report sometime after the end of Q1, it will slow me tickets that have been closed outside of Q1.
I am trying to set this report up, to show me issues that were closed within Q1.
Thanks in advance.
Jeff