Hi everyone,
I'm doing some data mapping by importing data from an MS Excel file into a new Cube.
At present I have 1 hierarchy level.
I was wondering if it's possible to have additional levels as shown in the image below when data mapping from an Excel file: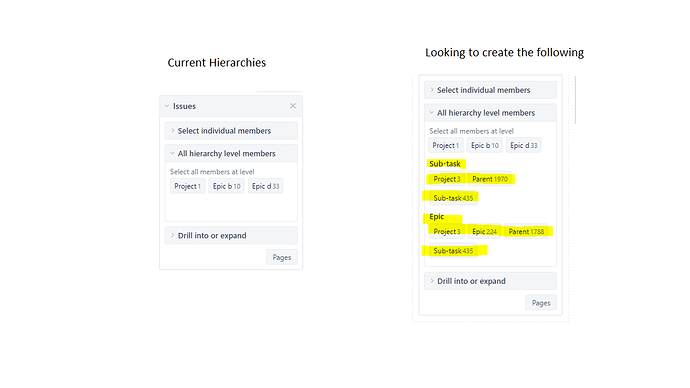 Thanks for your help.