Greetings,
I have seen in eazyBI that I can use the FixVersion field and it returns the correct results. It also does a nice job of aggregating information through the hierarchy. I can't seem to get the same thing to work with AffectsVersion however and I'm not sure if there are limitations with that field and how to solve my problems. Here's the scenario:
I have tagged a subset of the total Initiatives in my project with a value that represents a customer project = "Storepick 1.0". When I remove Affects version, the report total matches the JQL total of 408 records (see screenshots). When I apply the AffectsVersion with all AffectsVersions, it still works correctly. However, when I filter on my Storepick 1.0 value, the JQL filter returns the right number of records but on the report side it returns nothing. I cannot figure out why.
The only thing I can think of is that for some reason the JQL in our instance is displaying 'Affected Version' vs 'AffectsVersion', but then why is the JQL filter query returning the correct results when the eazyBI report is not?
Please see the screenshots I have attached.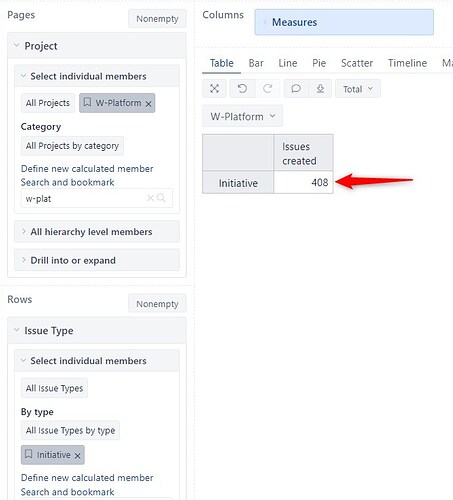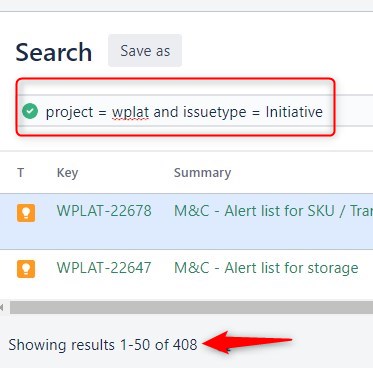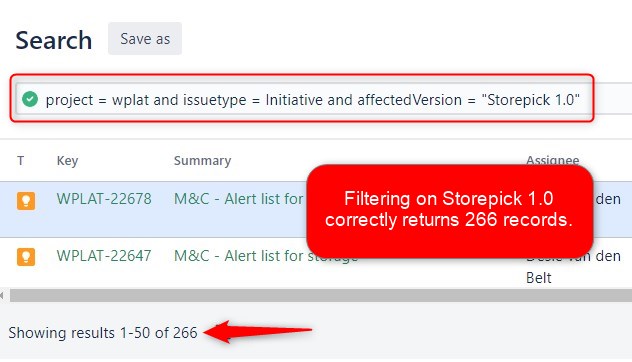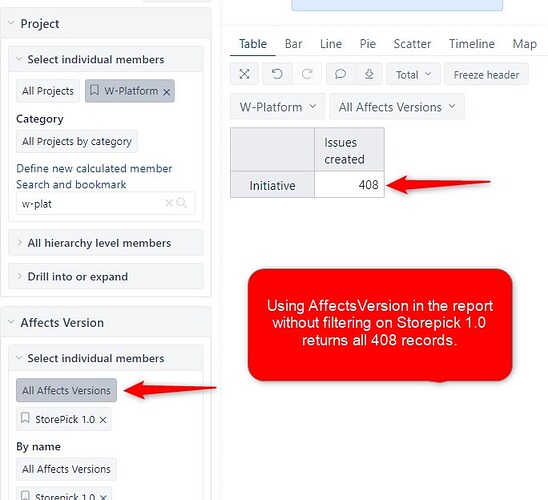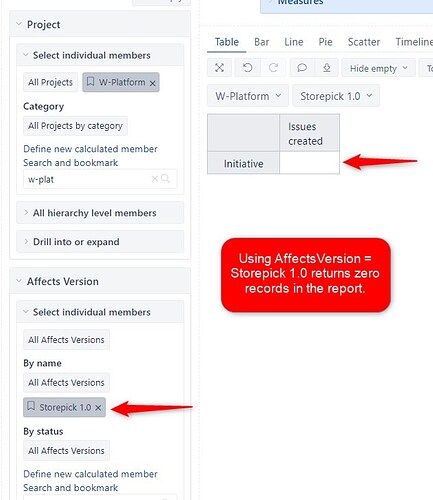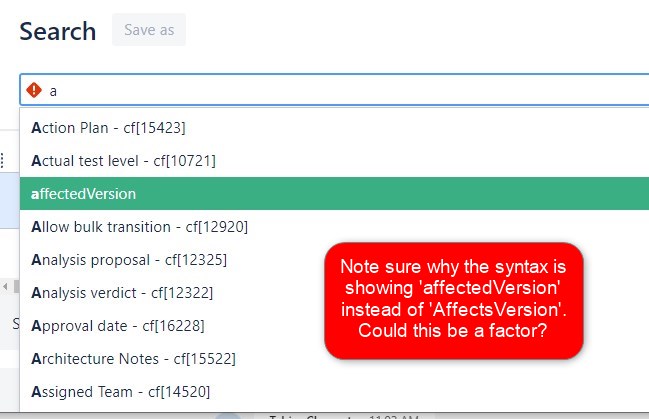 Can you help me with this?
Thanks!
Drew