Hi,
I have a report which is based on Jira-issues and measures issues last updated. The report is showing issues that was last updated in age intervall (0,7,14,21,28) by days. But this is not showing correctly. By that i mean that the age intervall is not showing the correct intervall on issues that was updated at exactly the same time (day) but have different intervals.
E.g i have 12 issues that was updated 08 oct. but is showing intervals from 28-… to 21-27 to14-20. On the other side i have 2 issues that where last updated 15 oct and both are showing 00-06 which is correct. I'm a bit confused why the report is so unstable in showing sometimes correct and sometime inccorect.
I have attached a screenshot of the report for better understanding of the problem. The dates in the report is representing when the issues where last updated.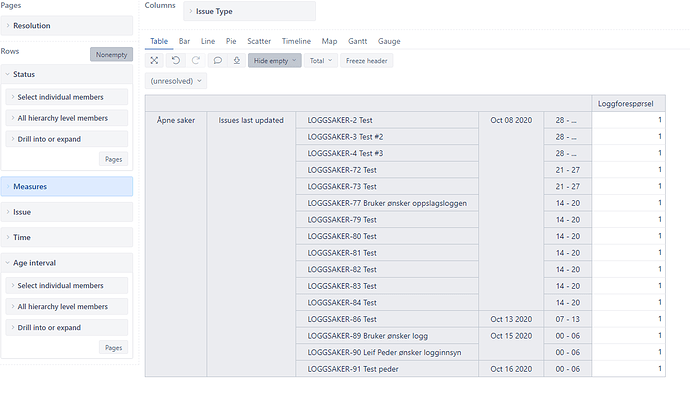 Best regards,
Peder