Hi Community,
i would like to build a report which shows all Client/Server Modells in one table report. The Modells are in different Object Types.
I try to build it like this but it doesn't work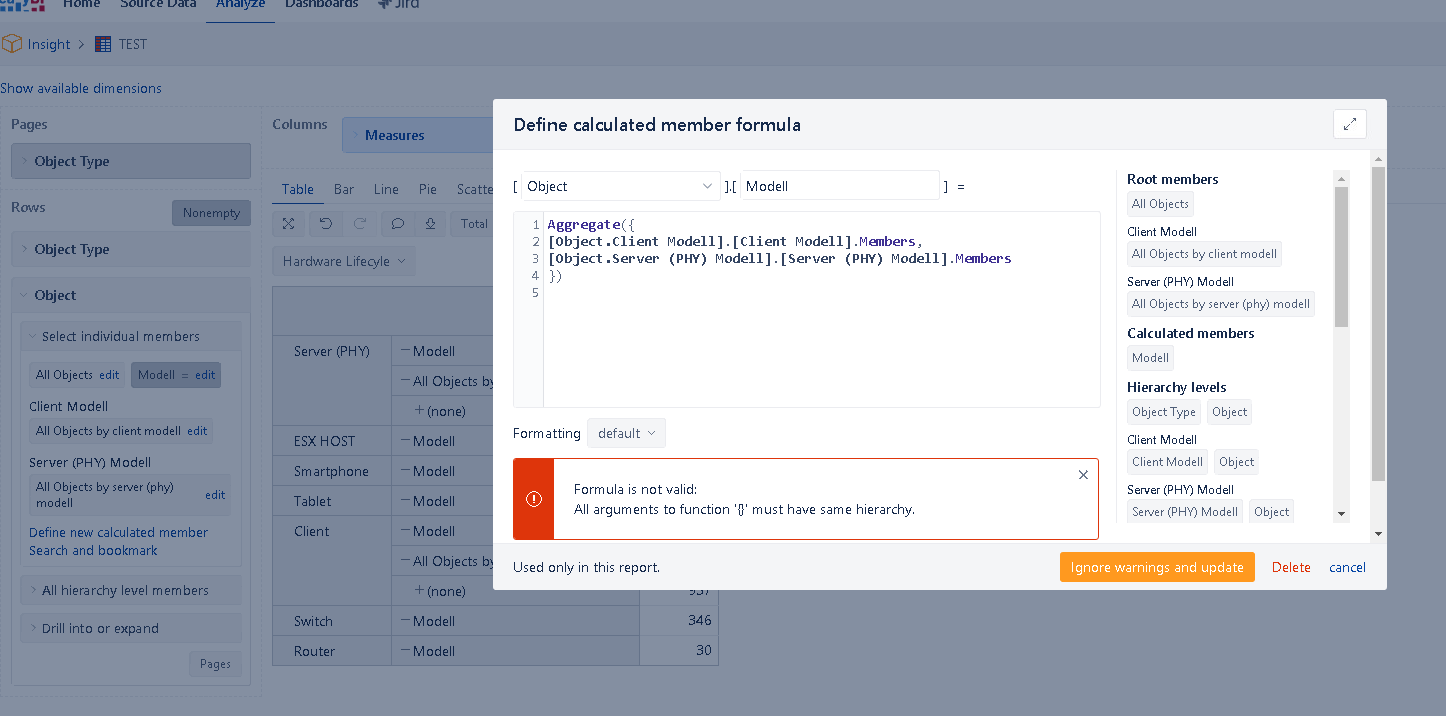 The point is if i create an custom hierachy with f.ex. Client modell it works but i can only select one custom hierachy but i want this for multiple propertys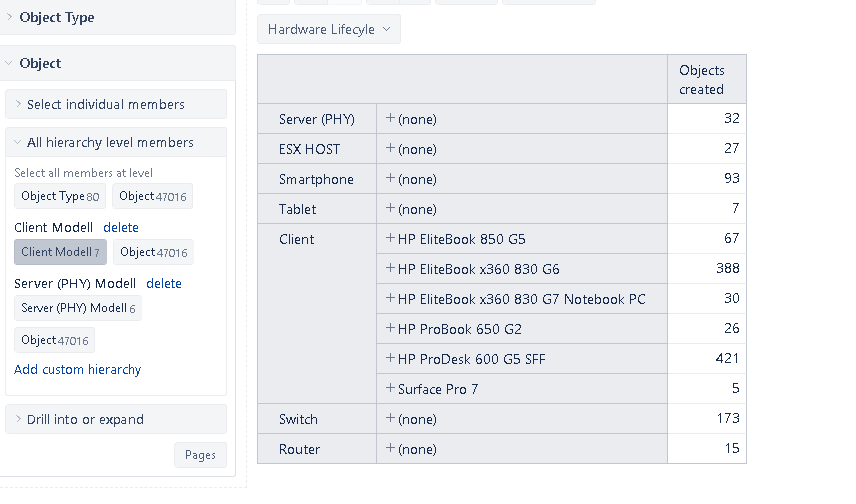 How did eazyBi build the custom hierarchy. Do you now the MDX for it?
Pls help me with this topic thanks
Regards,
Ricardo