Hi,
I'm just evaluating Private eazyBI and wondering if I make a fundamental mistake.
I have the following report with three hierarchy levels (say 1, 2 and 3):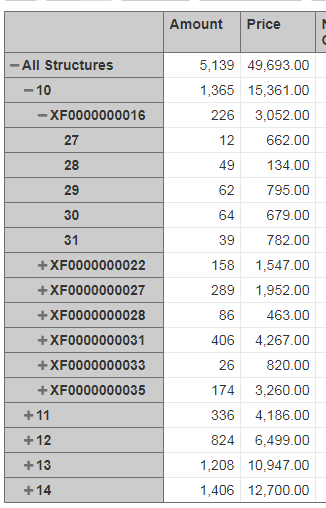 I would like to calculate for the lowest level (3) "Amount * Price" and aggregate this to the higher levels. I tried a few things but always got e.g. for XF0000000016 "226 * 3052" instead of the sum of the 5 multiplications below.
Thanks a lot
Jan