Hi there,
Couldn't find a bug submission section, just wanted to report something people on my team are experiencing.
When a pie chart is added to an EazyBI dashboard and that dashboard is embedded in Jira (default full layout), we can't drill through issues, as the pie chart flickers: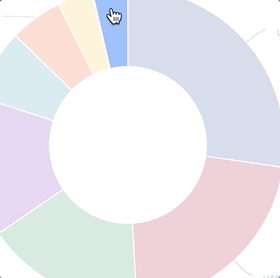 Tired all kinds of formatting. Seems to work fine if it's embedded as a report (single widget), and no issues on Windows, just on OSX. Other charts we use also seem to work ok on OSX, the issue is just with the pie chart. Thanks!