Hello,
I used the "burndown" example as in the documentation:
Sprint burn-down or burn-up chart (eazybi.com)
but I came to an issue I don't know how to solve.
The measure for "story points remaining" goes to zero when a sprint is closed even if there are some open tasks that will spill over the next sprint.
So, what happens is, jira shows a diagram that doesn't go to zero at the end of the sprint, while EazyBI Burndown goes always to zero.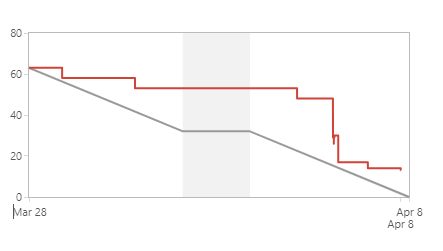 those are about the same sprint.
How can I obtain the same kind of burndown in Eazybi?
regards