Hello everybody,
I'm in need of some help around here. We have been working on improving our reports performance so we don't hit any timeouts.
The only report I'm still unable to improve is one that we use to calculate productivity by dividing our Story Points Completed with our Team Sizes
My main problem is around collecting the team sizes.
We have a custom field that's called "Team Size". This one's on a specific issue type that we create for each sprint called "Sprint Overview"
I found that someone created this calculated measure to pull the value of that team size from every sprint: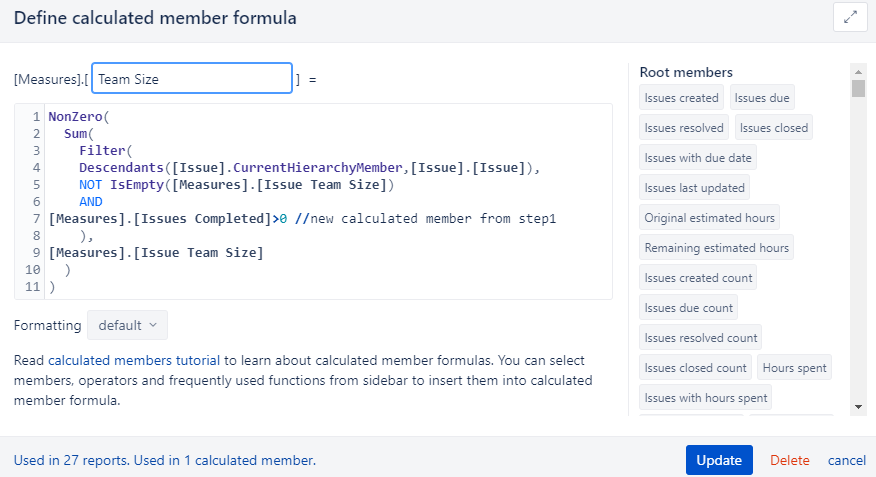 I honestly think this one can be refactored to something better since I'm trying to build an account that pulls every single project from the company and it will definitely not work with what we have right now.
This is how we calculate Story Points per Engineer: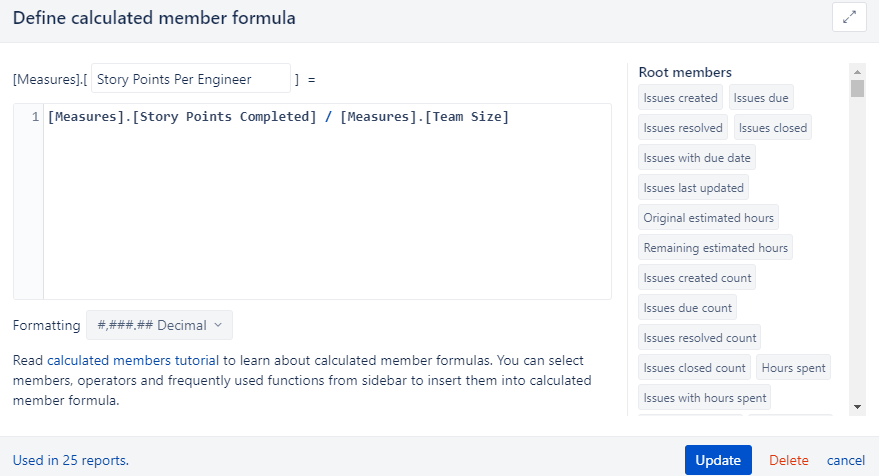 The report will look something like this: