Hello,
I'm a new user of EazyBI and would need some help. I'm not familiar with all the terms, so try not to get confused if I'm using wrong ones in some cases ;D
I'm trying to create line graph, which shows all costs within a current year. Infact, I've already managed to done it. However, I would like to know, if I could improve it so I don't need to modify it later that much. I'm using time filter in graph setup to show only year 2018 and I'm filtering cost data using the calculated member below: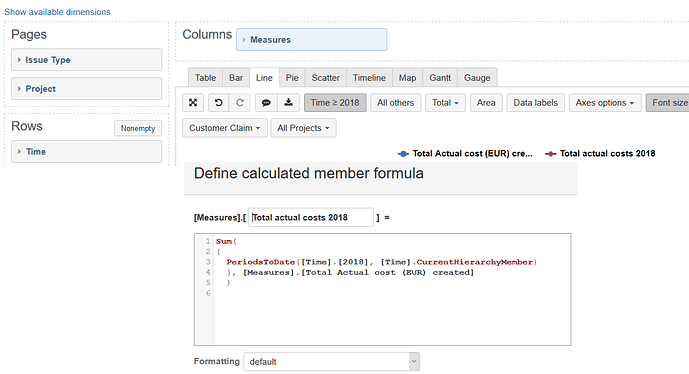 Is there any way to write calculated member, that uses same time filter than the graph? Is there some kind of variable that points to that filter? It would be the best option in case, where user wants to see costs in different timeline.
Best Regards
Janne