I have a report containing Time dimension as rows and MEasure as columns.
Measure is weekly throughput.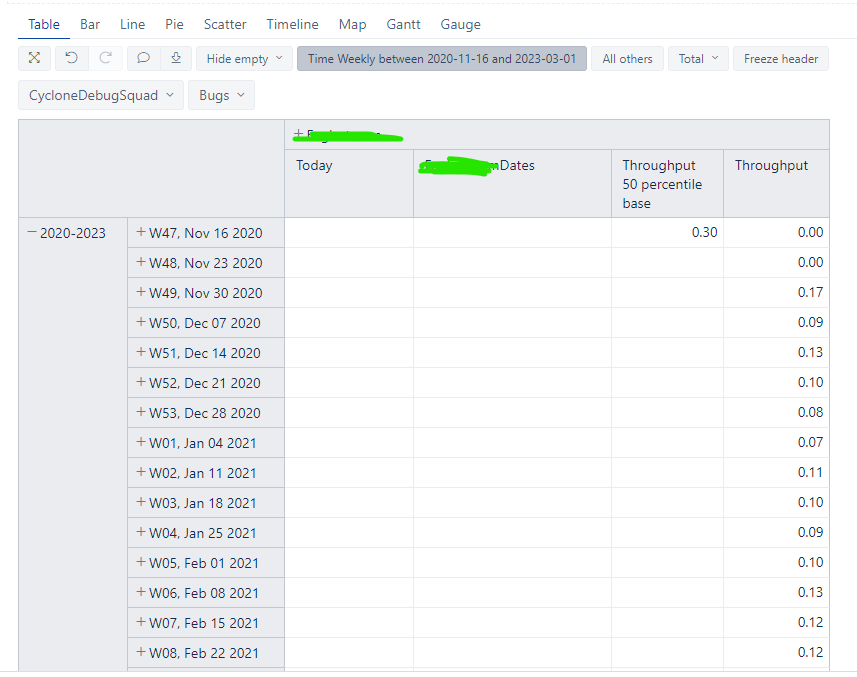 Now I wanted to calculate a percentiles:
Percentile(Cache(VisibleRowsSet()), [Measures].[Throughput], 50)
But even though rows are cached this formula takes so much time, because the percentile is calculated for every row.
So I thought "ok, I can just copy the results from the first row to save calculation".
First, the percentile is filtered by a date in one measure, to be used in another measure:
CASE
WHEN
DateInPeriod(
[Measures].[Start date],
[Time].CurrentHierarchyMember
)
THEN
Percentile(Cache(VisibleRowsSet()), [Measures].[Throughput], 50)
END
Its because I could not find a way of "reusing" the calculated measure value from previous time member within the definition of the very same calculated measure.
And recurrence is impossible too (which is good).
But then… its impossible for me to create a tuple with the first time dimension member I store a calculation in: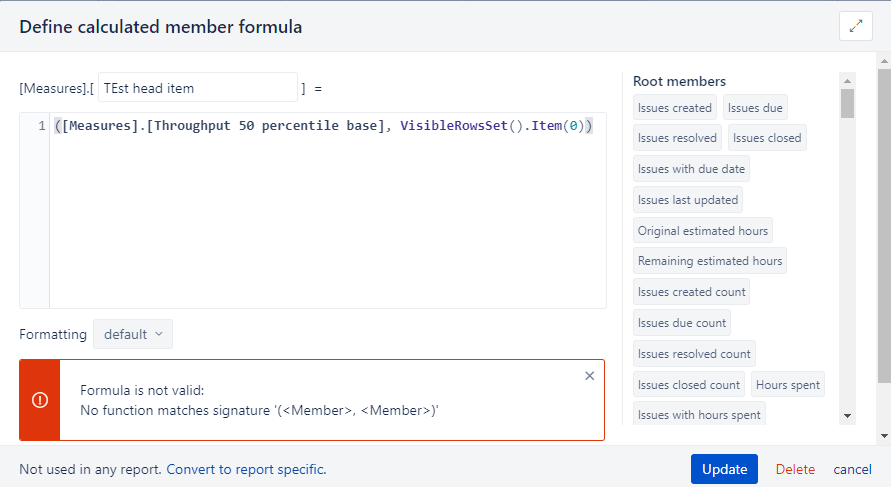 Which I think is a bug, because tuple is exactly combination of members from different dimensions.
And I assume VisibleRowSet().Item(0) shall be the first member.
Without this tuple I cannot optimize the query.
How else can I optimize it or build differently?