Welcome,
I would like to change name for this marked measures. Is this possible?


Hi,
You can use the advanced settings to rename your custom fields in eazyBI:
[jira.customfield_NNNNN]
name="My new name"

NNNNN is the ID of the respective custom field.
Note that you need to do the full re-import for the changes to take effect.
Alternatively, you can create "a copy" of any measure with the formula like this: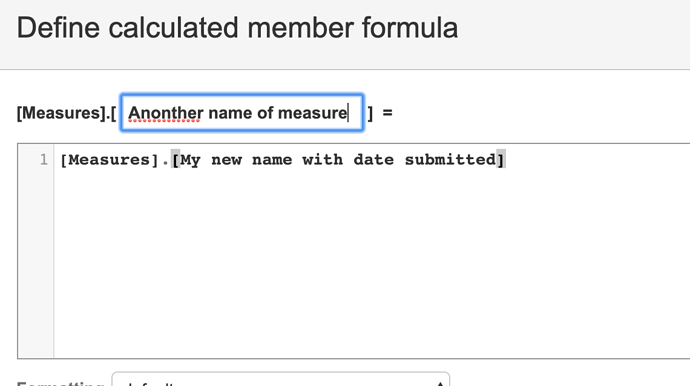 Kindly,
Janis, eazyBI support