Hello,
I am experiencing an issue when applying common page filters to my dashboards. I have ALL filters set to 'nonempty' to help narrow results properly.
When I am in an individual report, the filters 'nonempty' narrow the results properly. See screenshot below, when I select the team DCC 2 I only get sprints for their team:


BUT once I am in the dashboard, with common page filters in place as well as NONEMPTY set, it does not narrow down the results of the sprints after I select that team.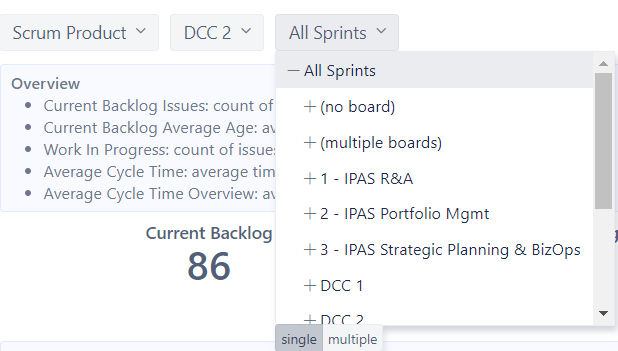 Does anyone have any idea what's going on? Why the disconnect between the report to the dashboard?
Thank you,
Danielle