I want to create report to compare cost and budget.
I have calculated cost(calculated number,custom field) in jira and budget field as numeric value.
I want to compare both of them.
then need to be grouped in work type.
I am attaching screenshot for better understanding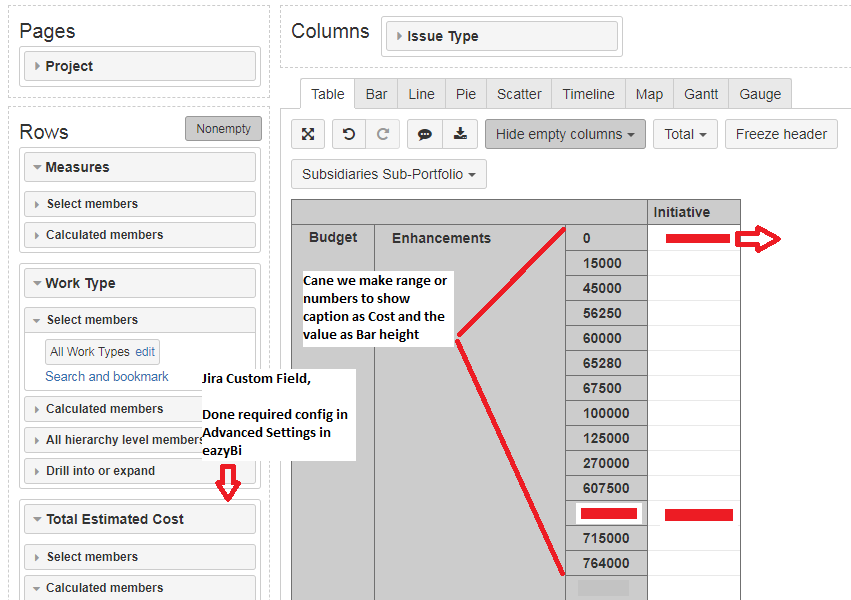 As you can see the value 15000, 45000 and others, these are other values that came from Total Estimated Cost dimension, which I dont' want. These value could be from other issue from all other Issues from my JIRA Source but not applicable in the Page(Subsidiaries Sub-Portfolio) I have selected.
The end goal is to have two bar with those issue which have cost or budget or both to compare.