Hi There,
I am fairly new to eazyBI and having little problem to understand the basic syntax of COUNT function.
I have a set of custom fields at project level and I am trying to count the projects where the value of custom field Status = Completed.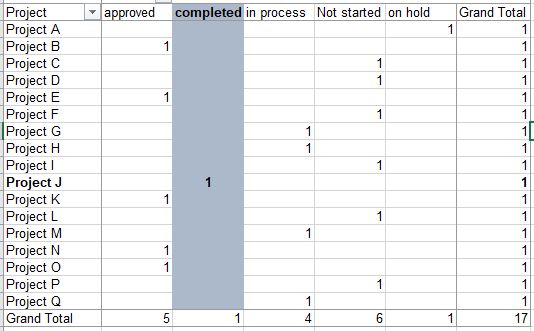 I am trying to do it this way but i am not getting the expected result.
NonZero(
Count(
Filter(
Descendants([Project].CurrentHierarchyMember, [Measures].[Profields Status]),
[Measures].[Profields Status] = "COMPLETED"
)
)
)
If anyone can shed some light will appreciate that!
Thanks,
Erik