I read this post which seems close but I'm not understanding how to apply it.
I tried this:
Define report specific calculated member formula
[Measures].[ NoTargetCompletionDate ] = IsEmpty[Measures].[Issues with target completion date]
But I get this error:
Formula is not valid: MDX object 'IsEmpty' not found in cube 'Issues'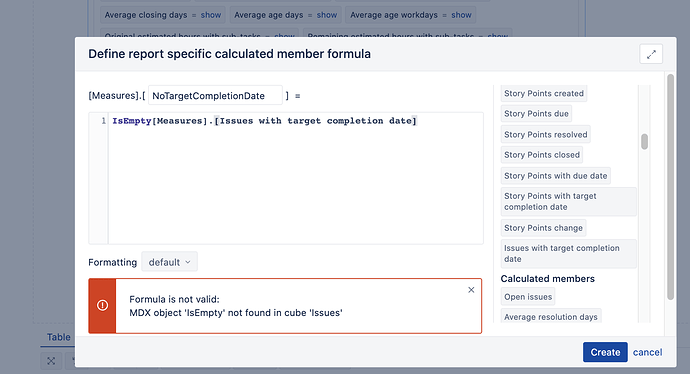 Thanks in advance!