Hi Fellow Community members
I have importer a data from EazyBi using a very useful guide here
While I have already achieved what I want (by relational)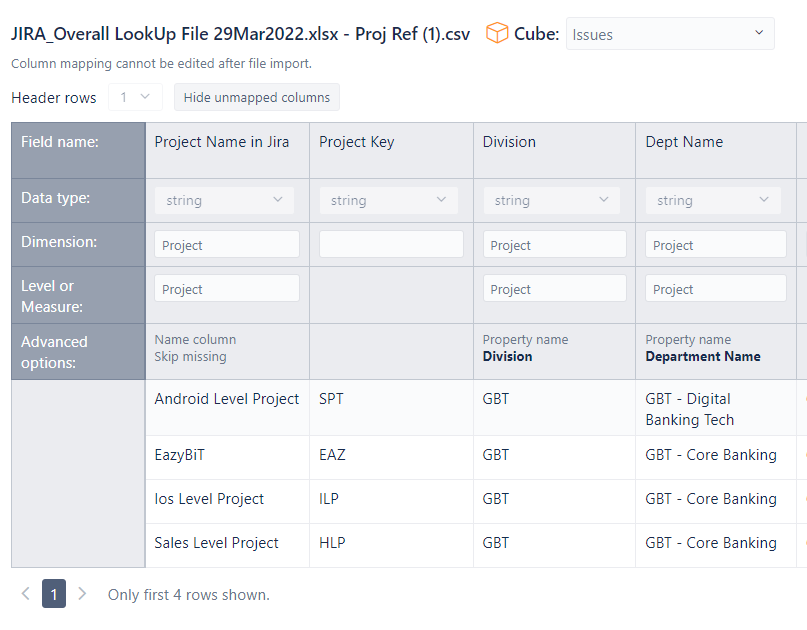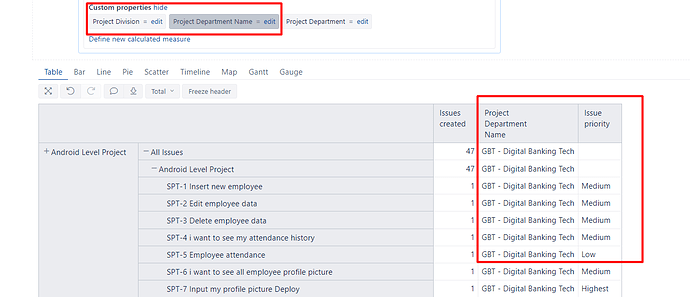 Is there any way to make the project department new as a row and to count the value based on the issue created measures ?
I want to create a calculation like this ,


Is there any way to make properties a row and count in as based of other dimension ?
additional information , this data is imported as project properties.
thank you. so much for your help