Hi,
I want to create a report which returns the count of defects created after the sprint start date and before sprint completion date, broken down by status and defect priority (a custom field).
Below is the query I've used to create a new calculated measure, but although the report shows the correct count of defects in the "None", it is returning the same value in every cell, which is incorrect.
nonzero(count(
Filter(Descendants([Issue].CurrentMember,[Issue].[Issue]),
DateBetween(
[Measures].[Issue created date],
[Measures].[Sprint start date],
[Measures].[Sprint complete date]
)and
[Measures].[Issue type]="Defect"
)
))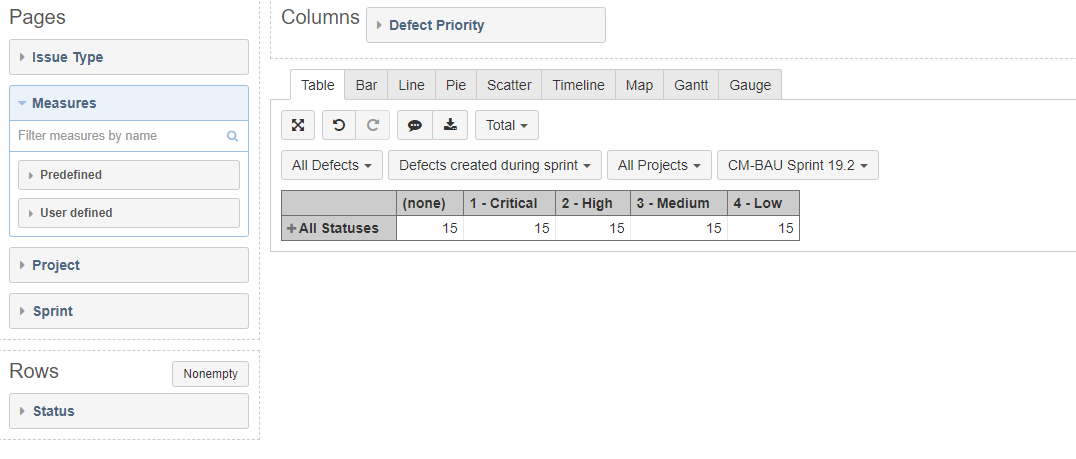 Is there something missing in the statement? Please advise.
Thanks.