Hi,
Since i know Open Issue Predefined in Measure will give us the count of all Open Issues.
How can i get Count of Open Issues based on Created Date.
Means, Count of Created/Open/Resolved Based on selected date, Open Count should not be included the previous days open issue.
I'm trying to display like below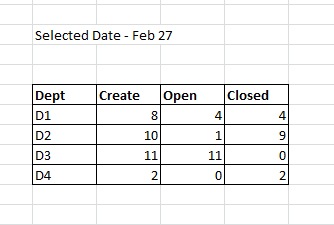 Kindly find below screenshot to see where i am facing issue.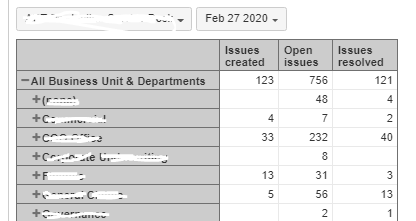 Do i need to create new calculated measure to get count? Really i'm not expert in it.
Kindly advice me.
Thanks
Kaviraj