Hi,
I am importing ticket data from a ticket tool which is not Jira.
In the import settings I checked the option "Date count measure" for both creation and resolution date field, which works perfect: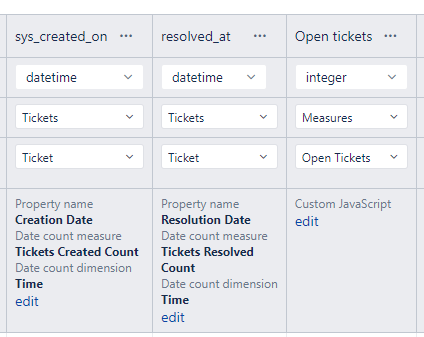 What I want now, is to know about the open tickets at every date, too.
I first created a measure to count manually the state of each ticket, this measure doesn't know about the date.

Then I built a measure that calculates the difference between the two "Date count measures" I created in the import, which gives the correct value for each day. I then added the "cumulative sum" calculation on the measure: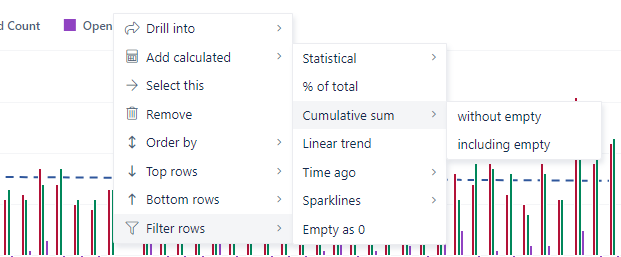 This now gives the correct value but only if I am looking at the whole timeline. As soon as I only look at a certain period within, it's not correct as it only looks at the opened and resolved tickets of that period ignoring the open tickets from before.
I hope I could explain my problem well and someone has a good idea to help me here!
Best
Sven