Hello, Could you please add option to set Cube import period by Cron Expression, similar to JIRA filter subscriptions?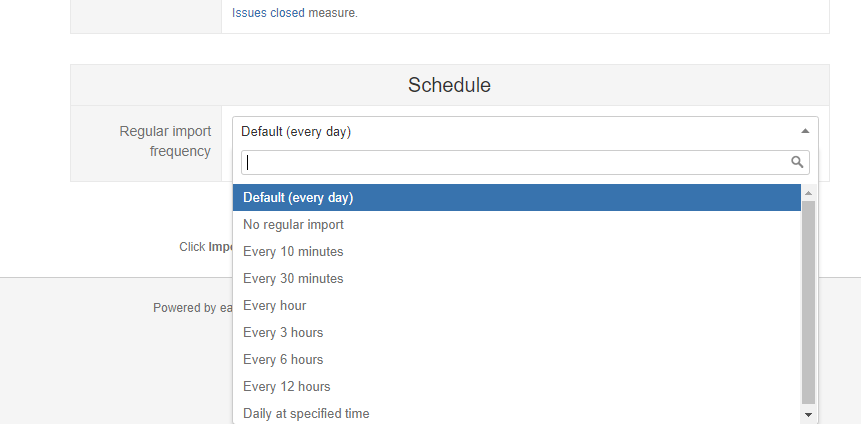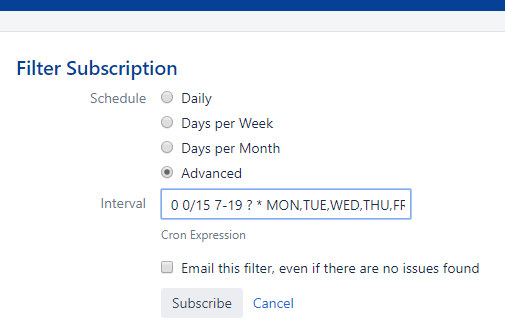 I would like to get data every 15 minutes but just during our business hours. I hoped I could use definition like
#### 0 0/15 7-19 ? * MON,TUE,WED,THU,FRI *
(I hope it is correct)
Is there any workaround how to do that? Some secret switch in advanced settings?