Hello
I have the below measure in EazyBI to calculate Net Score:
4*([Measures].[Net Impact]*[Measures].[Net Likelihood])
And I'd like to built the below report showing count of net score in intervals along with an average.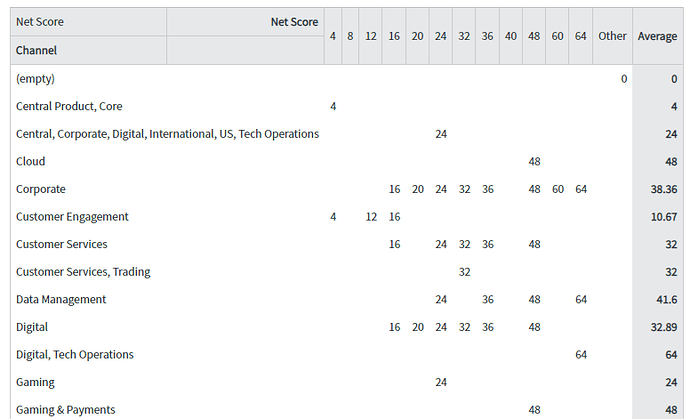 Please could someone assist?
FYI not sure if it matters but Net Impact and Net Likelihood are originally text fields - I've had to convert them into numbers before multiplying them to calculate the net score.
Thanks in advance
Joe