Hello Community,
Im have a report where I want do filter the information from some CustomField Dates, where I want to get all the issues whose are under the selected dates.
How can I achieve this?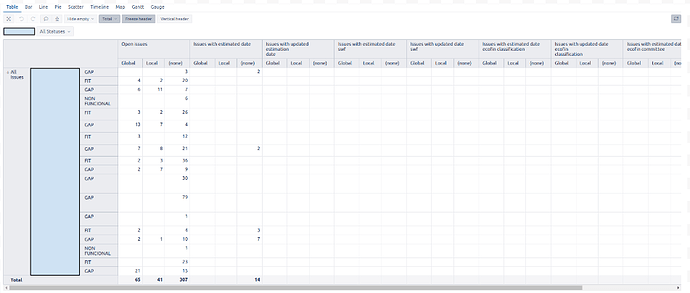 I want to add the filter dates like "All Status" filter.
Thanks in advance.