Hi there,
We want to recreate the following agile velocity chart based on the sprint story points completed based on a PI Schedule that goes for a 3 month period.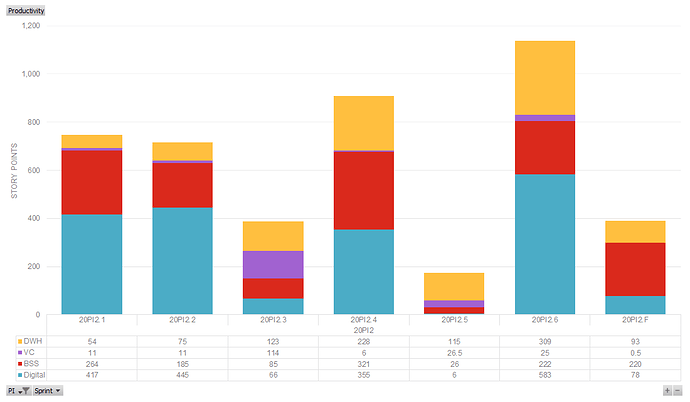 The only problem with this one is that the PI Schedule is different from the build tin Quarter Period and this is what we get (i.e. 19P1 is from June to August)


We tried the fiscal period, but it does not allow you to change the name. Is the only option to manually enter a calculated member to capture 19P1, 19P2, etc. with different time periods?