Hi,
I need a measure to filter from the start of the year until now.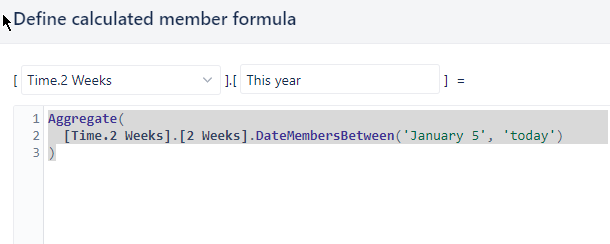 But when I try 'January 1' it does not work… and I don't know why !
The documentation here state it is possible:
https://docs.eazybi.com/eazybi/analyze-and-visualize/date-filters
So, do you have any idea that will explain why, with this calculated measure, I have no result in my graph (empty graph).