Hi!
I have a cube with following column mappings:


I want to build a report on the dynamics of average lead time.
When I tried to just put Issue Close Date in rows and turn on the Raw Lead Time metric, this is what I got: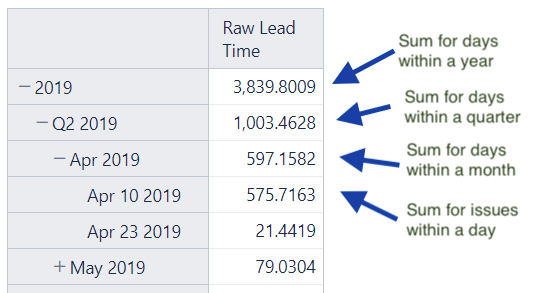 Then I made a calculated metric Lead Time:
Avg( 
  Descendants([Issue Close Date].CurrentMember, [Issue Close Date].[Day]), 
  [Measures].[Raw Lead Time] 
)


Slightly better, but at the day level, it's still the sum. How to calculate the average for the day?