Hi,
We're looking to create an overview of vacation days per resource. An issue is created per vacation where Start Date is the date that vacation begins and End Date is the date that the vacation ends. A measure called "Used vacation days" also records the # of days taken (can exclude holidays, weekends, etc.).
If I use this calculated member I can get a view very close to what I'm looking for (top); however, I'd each date taken off to have a count of 1 (bottom) when expanded, instead of showing the total number of days on end date. For example, below I am taking 3 days off from January 9th to the 11th.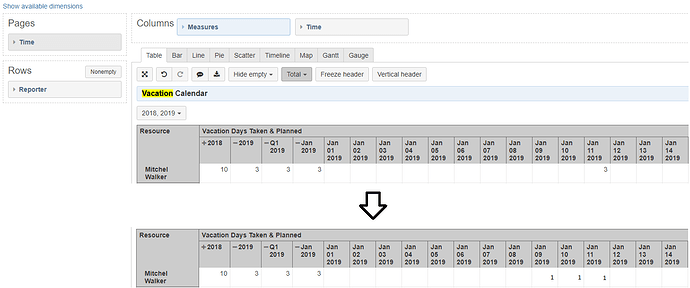 How can I give each date a count of 1 between the start and end date?
Thanks,
Mitch