Hi, I have been using eazyBI for a short time and I have this question that I think is simple:
I have projects with many sprints and I need to be able to visualize in a report the last 5 completed sprints.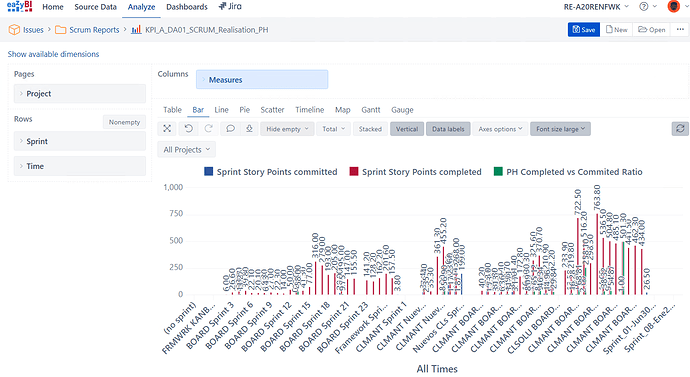 In addition to this could I enter an input to get the last X sprint I want? Or would it be necessary to modify the measurement query each time I want to visualize a different number of sprints.
Thank you very much