We're using the Portfolio for Jira plugin so we have initiatives above epics in our issue hierarchy. I've started working on a new report and I'd like to see the initiative name displayed along with its key (like all other issues). In the screen shot below you can see initiative QRG-384 doesn't show a name but it's child epics do…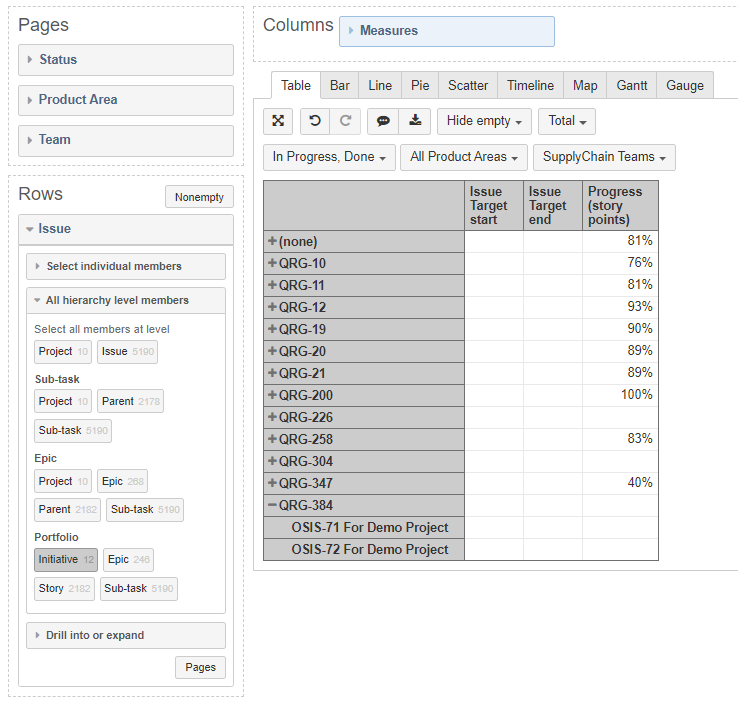 Is there a configuration change I can make within eazyBI to enable this, or a change I can make to the report?
Thanks for any help!