Hi,
So I created a Burndown Chart that consists of Ideal Burndown rate and Actual Burndown rate as shown: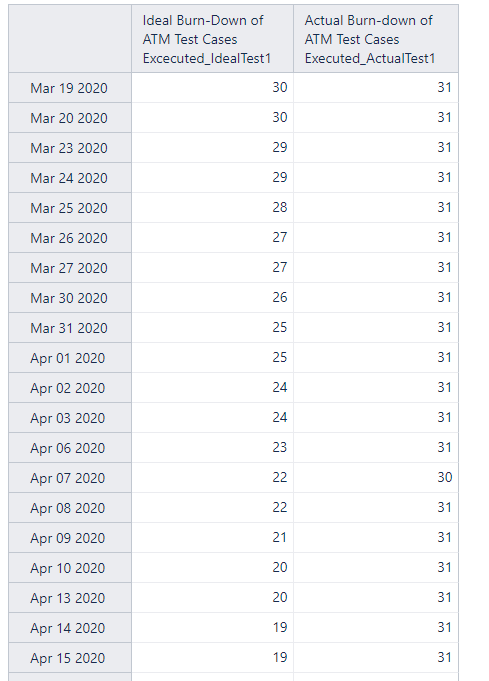 So what I wanted to know is that, is there a way to display the result of the actual burndown rate as previous day's result, if no test executions has been made instead of the total executions? which in this case is 31.
So for example: On may 18th it displayed the total executions which is 31 (Which means no tests were executed) but instead I want it to report what happened on may 15th which is 20 executions, but for may 18th:

Thanks in advance!