eazyBI Community Days 2018 guest presentation videos are now available.
(Click on images to open presentations and videos)
Opening Keynote
Raimonds Simanovskis, eazyBI, Latvia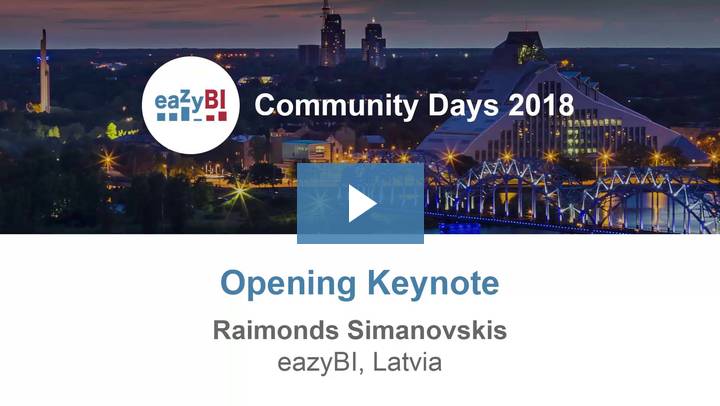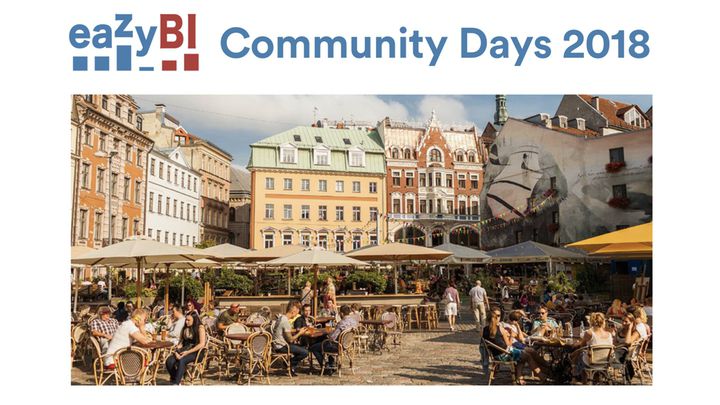 Company Wide Reporting With eazyBI
Aida Dzuvo, Haris Becic, TTTech Computertechnik AG, Austria
Before eazyBI, we had no company-wide reporting. Every department, team, and project reported and collected the metrics on their own, resulting in inconsistent and incorrect data.
How we used eazyBI to automate consistent data collection and how we built a set of reports and dashboards to analyze the company, department, team, and project data on a daily, weekly, or monthly basis, saving a lot of time and reducing errors.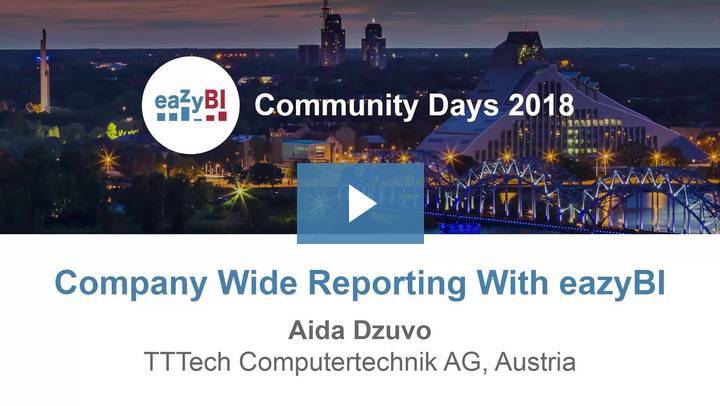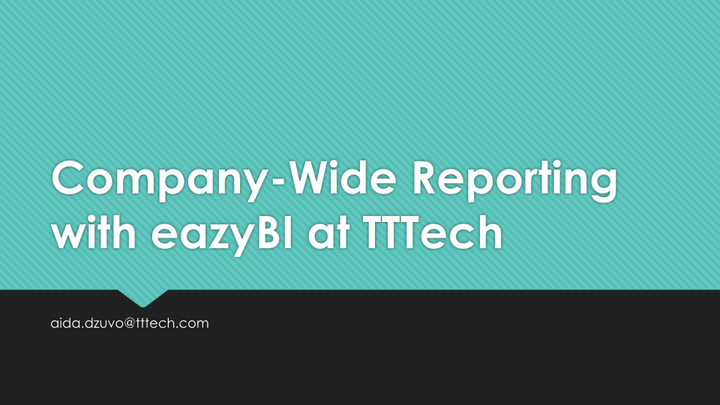 Insight Asset Management in Jira and EazyBI Powered Insight Reporting
Rickard Hyllenstam, Riada, Sweden
Assets are all around us in our day to day work, wether it's IT assets, employees, customers, facilities or something else. How you can use Insight to help you manage assets within Jira and how eazyBI can provide flexible reports and an overview of your assets.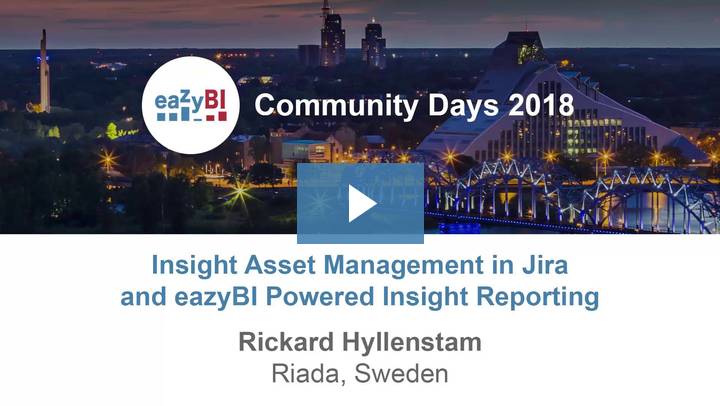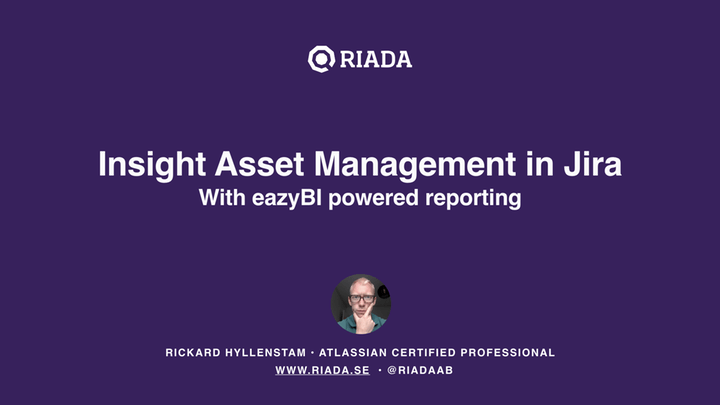 Management Visibility and Oversight in a Global R&D Organisation
Paul Hardaker, FinancialForce
How FinancialForce Engineering use eazyBI and Adaptavist Test Management as part of our core infrastructure, to provide management visibility and oversight across a global R&D organisation, with over 20 scrum teams.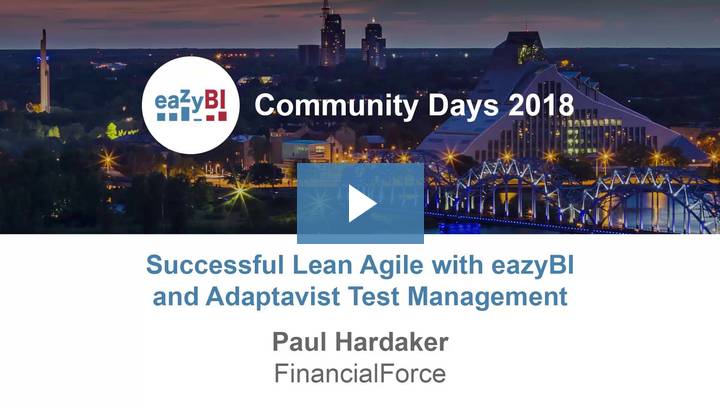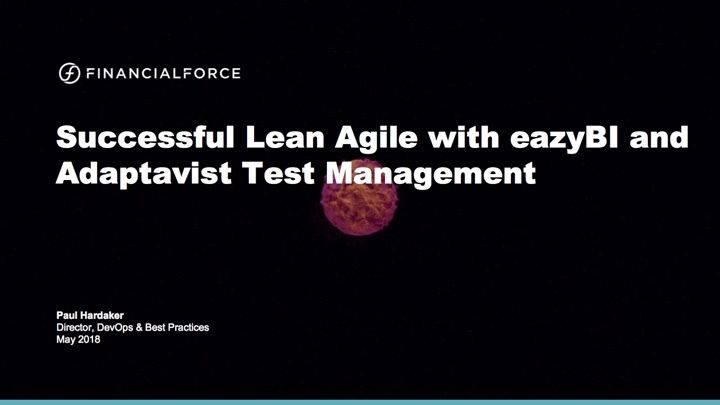 Data-Driven Decisions in an Agile Environment
Walter Buggenhout, ACA IT-Solutions NV, Belgium
Building complex eazyBI reports might be difficult. What data should you pull into eazyBI? What calculations do you need? What might really be useful in reports? What wizardry is required to turn MDX into beautiful charts and graphs?
Team performance, project quality, team capacity and even funnel management, we give our teams all the information they need to focus their decisions on the right things.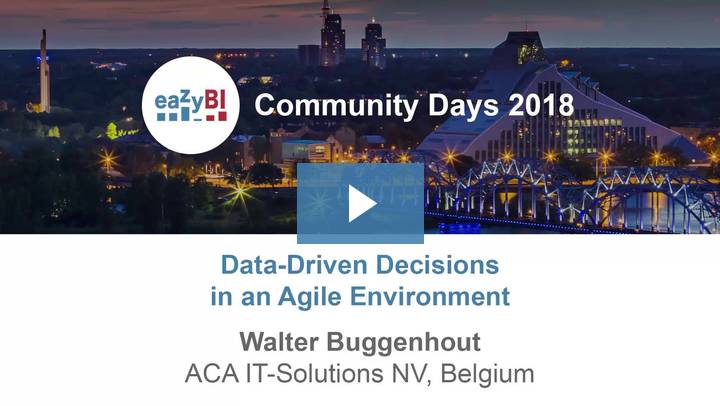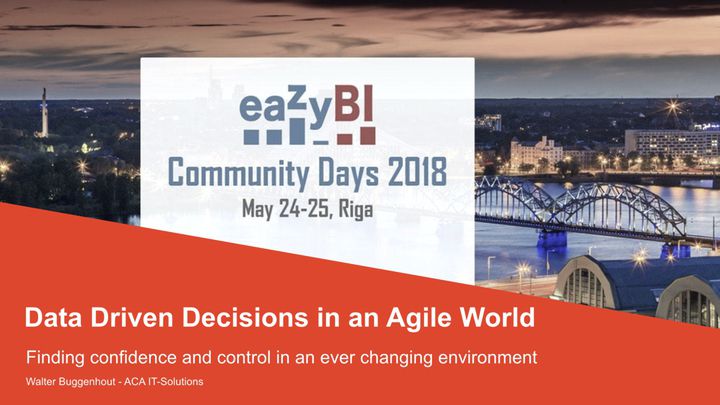 Latest eazyBI Features and Future Ideas
Raimonds Simanovskis, eazyBI, Latvia
Latest eazyBI features and hidden gems you did not know about. The past, the present, and the future of eazyBI – where have we been, where are we going, and what you can expect from eazyBI in a near future.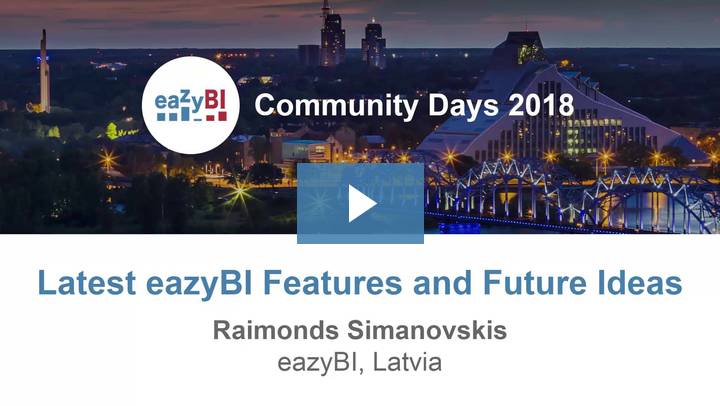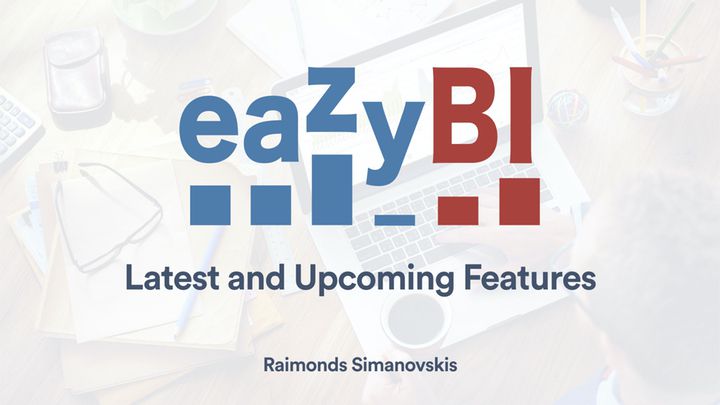 How to Manage, Organize, and Visualize Projects with Profields Custom Fields and eazyBI?
David García, DEISER, Spain
How to add, manage, organize all the project specific-information fields you need: project status information, priority of projects, project due date, or total worked project hours. It is not possible in Jira, which is why we use Profields. Combine it with eazyBI for a comprehensive project visualization, overview, and management.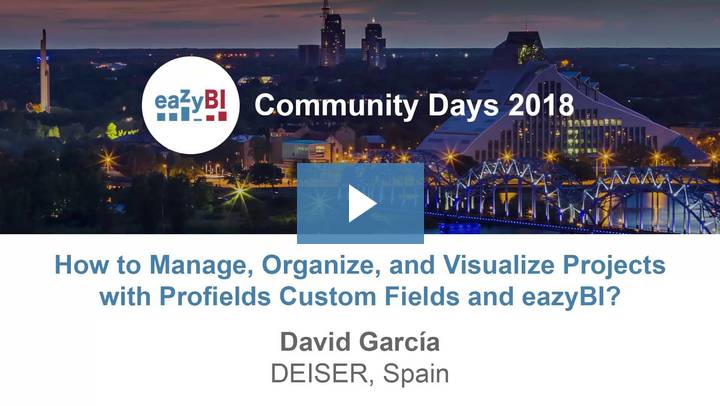 eazyLY Mix, Match & Mash Up Project Data
Pratik Patel, Traci Menga, Bharath Kumar, Allegiant Air & TridentSQA, USA, India
How eazyBI enabled Allegiant PMO to fully automate accounting reports and deliver them 100% on time! How eazyBI allows one to leverage multiple plug-in data sources via SQL and APIs.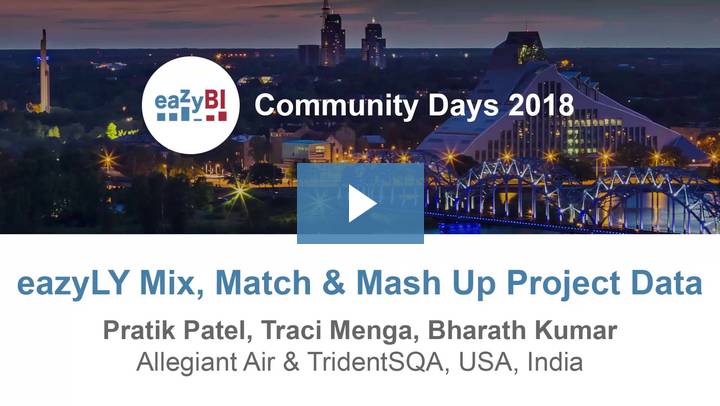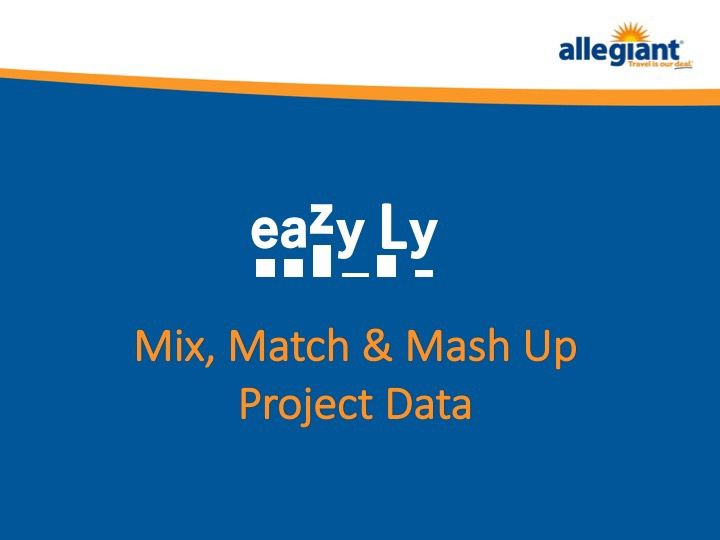 Portfolio Oversight With eazyBI
Kris Siwiec, New Verve Consulting, UK
How to leverage eazyBI for combined planning and finance reporting across the Tempo product suite.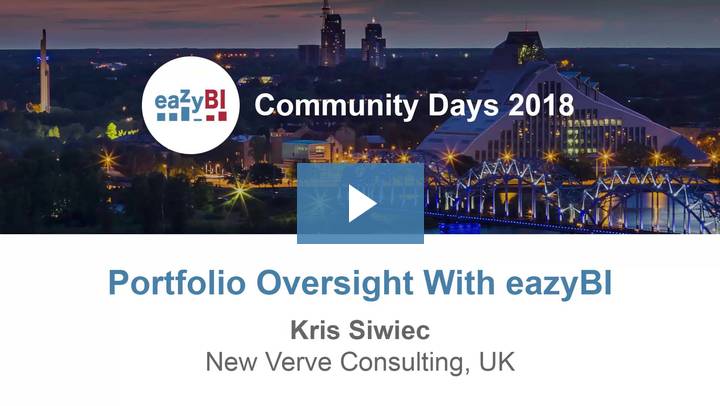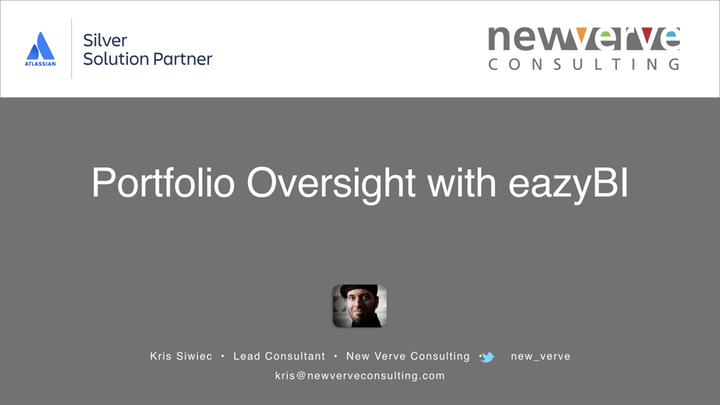 How to Visualise, Understand, and Act on Salesforce Sales Data Using eazyBI?
Rodrigo Molinare, Adaptavist, UK
How we at Adaptavist use Salesforce, Jira, and eazyBI to improve the visibility of Sales and Sales pipeline for managers and the rest of the company.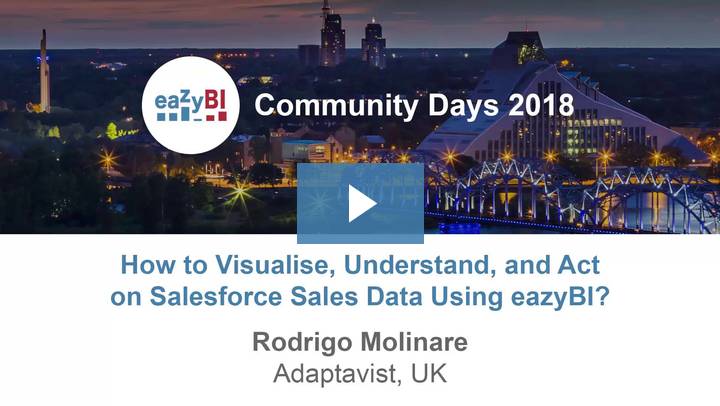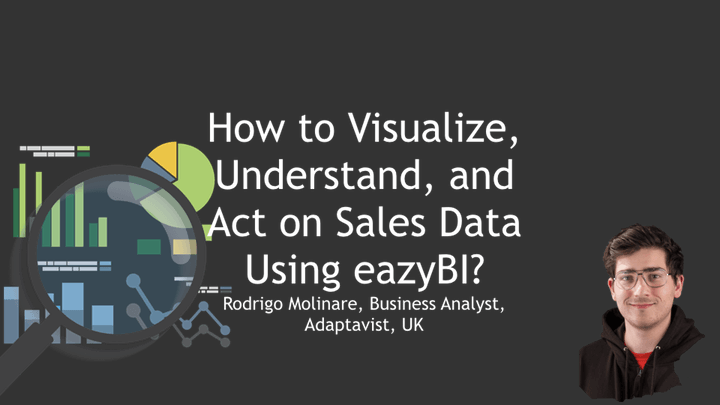 Combining Data from Multiple Data Sources
Elvis Kvalbergs, Flex.BI, Latvia
How to use eazyBI with additional data sources like REST API, SQL, Google Spreadsheets etc. to build complex combined reports and dashboards.