Hello,
in some of my reports I have the problem, that the built in total on columns is not correct when time dimension is set to show on monthly basis. If I change the dimension to quarterly for example, it shows a correct sum.
Here an example for the wrong sum: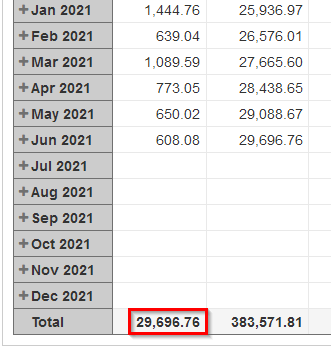 and here for the correct sum: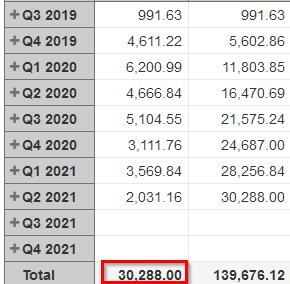 The sum is on a calculated member I created. Any help is much appreciated.