Hi,
we have a custom scripted field in jira and we're importing it into an eazyBI account as a dimension and property.
The value is calculated properly in the custom field (it has several values in the selected issues), but when we try to use it in reports the values seem to be empty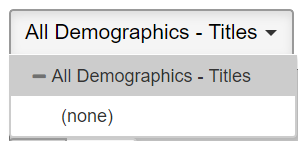 We've tried reindexing the project, and also emptied and reimported the whole eazyBI account.
The result is the same.
Any hint?