Hello, this is Erik.
As eazyBI Cloud administrator, i would like to have a feature that allows me to perform multiple data imports during the day. For example schedule a data import at 10 AM and another at 5 PM on the same day.
We have teams across different continents and want to give the option to have our reports and data update in small timeframe compared to the current 24h wait.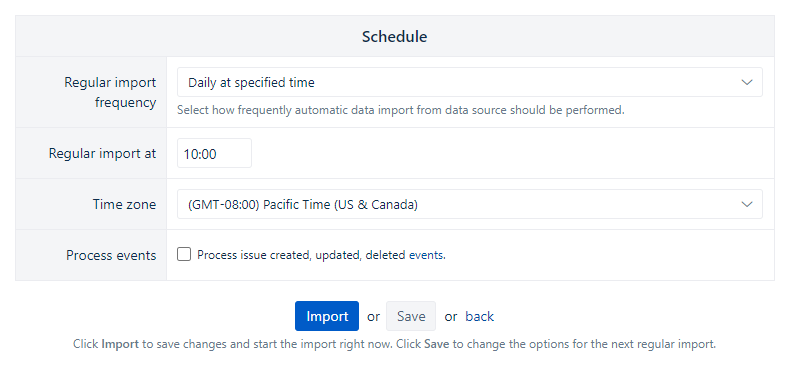 As my understanding this feature is available in Server version.
https://docs.eazybi.com/eazybi/set-up-and-administer/atlassian-server-and-data-center/advanced-settings
Set minimum regular import frequency
Hope you guys can put this somewhere in the roadmap.
Thanks and keep up the great job!
Erik