Hello,
i work on a Project where i need to define Filter for the Epics we have in our Project.
I need to find "Epics are Over Due and still open" and "Epics Due in two weeks and still open"
I tried to rework the demoboard: https://eazybi.com/accounts/1000/cubes/Issues/reports/249876-issues-due-and-overdue
but how can i add the Two weeks exception to the Measures and how can i add the still open Part?
i read in this documentation: https://docs.eazybi.com/eazybi/analyze-and-visualize/date-filters
but for me it is hard to define the code that fits for this filter.
is there any documentation where i can find some code snippets or any demo where i can have an example how the Measure should work
i added my measures and my time and issue configuration. I thought i could add in the time page a filter named " next two weeks" or something.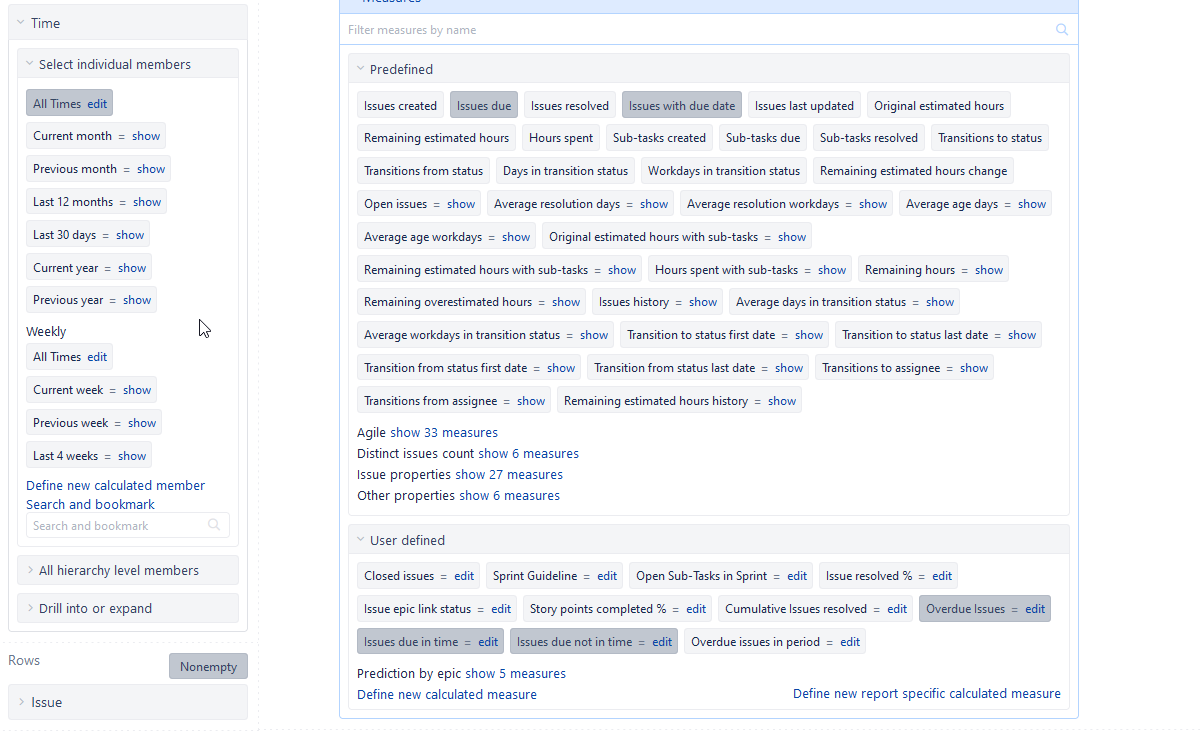 Thanks for your help
have a nice day!